The Rev. Lucy Bowerman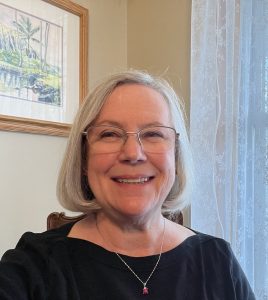 The Rev. Lucy Scofield Bowerman is Bridge Leader of the Carlisle Presbytery. She served at large in the Presbytery after transferring from National Capital in February 2022.
Lucy was born and raised in Atlanta, GA. Her training includes a Bachelor's of Arts in Music in French Horn and a Master's degree in Counseling, both from Georgia State University. Prior to becoming a pastor, she practiced psychotherapy at the Holy Trinity Counseling Center. At the same time, she attended Columbia Theological Seminary and earned her Master's of Divinity in 1995 and was ordained the following year.
Before moving to Carlisle, Lucy was Transition Pastor for The Church of the Pilgrims, in Washington D.C. and Riverdale Presbyterian Church in University Park, Maryland.
Lucy has been happily married to the Rev. David Bowerman for 30 years. Together they have two adult daughters who live together in Baltimore. She enjoys the outdoors, including hiking, kayaking and gardening in her spare time.
The Rev. Kristal Smith
The Rev. Kristal Smith is the Presbytery of Carlisle Presbytery Leader for Governance and Congregational Leadersh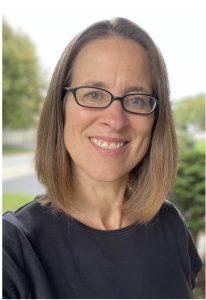 ip.
The Rev. Edward Blank
The Rev. Edward H. Blank is a Member-at-Large in the Presbytery of Carlisle. He currently serves on COM,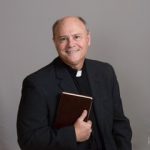 and also serves as the Presbytery's Treasurer.  He served as pastor of the Warfordsburg PC for 12 years, and lives in Warfordsburg with his wife (and some ducks and chickens!)  Pastor Ed is a second career pastor and brings with him 30+ years of entrepreneurial experience. Over those years he has developed a gift for technology, finance, and is a visionary. He loves conceiving ideas and growing them to fruition. He holds an Associates degree in Industrial Technology, a Bachelor's in Bible, and graduated Pittsburgh Theological Seminary with an MDiv..
Carolyn Simpson
Carolyn Simpson is the Presbytery of Carlisle's Communications Director. She has more than a decade of experience in communications and public relations.