The Reverend Cheryl D. Galan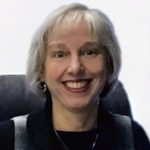 The Rev. Cheryl D. Galan began serving as Interim Executive Presbyter on January 1, 2019. Cheryl's deep love for the church and strong hope that God is transforming congregations for the sake of Christ's mission in the world is reflected in her sense of call to mid-council leadership.
A graduate of Grove City College, Cheryl formerly served the Derry, Faith and Market Square congregations as a Christian Educator. After graduating from Princeton Theological Seminary, Cheryl served as a pastor with congregations in New York, Kansas, and Wisconsin and as the Transitional Leader of the Presbytery of Elizabeth in New Jersey.
She and her husband Jack have two young adult children, both of whom are married. She believes presbyteries can play a pivotal role in developing leaders and congregations for the challenges and opportunities of our faithful witness as Presbyterians, today.
James "Jim" Speedy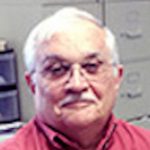 A born and bred Presbyterian, Jim Speedy grew up near Pittsburgh. He was ordained as a Ruling Elder in 1987 at Abington Presbyterian Church near Philadelphia. In 1988 Jim and his wife Mary, a Certified Christian Educator, moved to the Harrisburg, PA area where Jim served as Clerk of Session at the Monaghan Presbyterian Church in Dillsburg, PA. Jim served as Moderator of Carlisle Presbytery in 2002. After retiring from his work as the Central Pennsylvania Sales Representative for Reed Associates, Inc., Carlisle Presbytery elected him as Stated Clerk, a position he has held for 12 years. He and Mary are members of the Mechanicsburg Presbyterian Church.
Debby Madden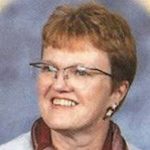 Debby Madden is a graduate of King's College, Wilkes-Barre. She is an Associate Certified Christian Educator through the PC(USA) and has a certification in Spiritual Formation from Columbia Seminary, Decatur, GA. Debby has recently retired from First Presbyterian, Carlisle, where she served as Director of Educational Ministry for 20 years. She was honored as Educator of the Year in 2016 by the Eastern Association of Presbyterian Church Educators. Prior to Debby's second career as an educator, she worked in accounting with local banks and retail stores.
Debby is a wife, mother, and (best of all) grandmother to the 3M's; Michelle, Mason, and McKenzie. She loves reading, jigsaw puzzles, and baseball.
Christie Ward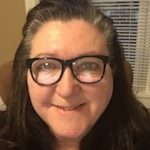 Christie Ward is the Presbytery of Carlisle's Communications and Technology Specialist.