The Reverend Cheryl D. Galan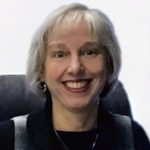 The Rev. Cheryl D. Galan began serving as Interim Executive Presbyter on January 1, 2019. Cheryl's deep love for the church and strong hope that God is transforming congregations for the sake of Christ's mission in the world is reflected in her sense of call to mid-council leadership.
A graduate of Grove City College, Cheryl formerly served the Derry, Faith and Market Square congregations as a Christian Educator. After graduating from Princeton Theological Seminary, Cheryl served as a pastor with congregations in New York, Kansas, and Wisconsin and as the Transitional Leader of the Presbytery of Elizabeth in New Jersey.
She and her husband Jack have two young adult children, both of whom are married. She believes presbyteries can play a pivotal role in developing leaders and congregations for the challenges and opportunities of our faithful witness as Presbyterians, today.
The Reverend Allison Smith
The Rev. Allison Smith is the Presbytery of Carlisle Temporary Stated Clerk. Allison is a lifelong Presbyterian who grew up in the Derry Presbyterian Church.  After seminary at Lancaster Theological Seminary, for the past five years Allison served as pastor to the Faith-Immanuel and Hope Presbyterian Churches.  During this time, she was active in the presbytery through the Education Committee, participation in a pastor colleague group, and in the offering of musical gifts (along with her husband Conrad) in presbytery worship. Allison's strong administrative and technology abilities, appreciation for our polity, and experience with the flexibility required in this time of change, make her an excellent fit for the presbytery's needs at this time.
The Reverend Edward Blank
The Rev. Edward H. Blank is a Member-at-Large in the Presbytery of Carlisle. He currently serves on COM,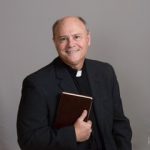 and also serves as the Presbytery's Treasurer.  He served as pastor of the Warfordsburg PC for 12 years, and lives in Warfordsburg with his wife (and some ducks and chickens!)  Pastor Ed is a second career pastor and brings with him 30+ years of entrepreneurial experience. Over those years he has developed a gift for technology, finance, and is a visionary. He loves conceiving ideas and growing them to fruition. He holds an Associates degree in Industrial Technology, a Bachelor's in Bible, and graduated Pittsburgh Theological Seminary with an MDiv..
Christie Ward
Christie Ward is the Presbytery of Carlisle's Communications and Technology Specialist. She has 20+ years in nonprofit management and has operated her own business. Christie is married, has two children and five grandchildren.